While designing a home , most people leave the designs to the professionals. It's the right thing to do for most people and sure it is. But do they really know the people who are going to use it? Have you explained all the members who will be accessing your home, Room by room, floor to floor? Chances are that you did not. IT also makes it impossible to note down every small thing you have a problem with in each room. The tiles in the bath are usually set to non-slippery tiles. But do you think the color is contrasting enough for elders, who are probably visually impaired to move through it without being hurt, or bumping on the accessories?
Reach Half Price Drapes today for more options on Window shades and Curtain hardware. Available in different ranges starting from Historical Gold Wooden Hardware to Metal Curtain Hardware and much more. Grab more detail here for best-offered deals.
Small things make a big difference. We have all had that one door, one shelf or one window which we bump upon every other week or month, cursing it again and again for being just where it is. I have bumped my toe on the kitchen drawer shelf which is low. I forget to close it completely after taking out utensils. Its just a bump but at my age, I find it hard to ignore the pain. I just wish that I hadn't, installed those shelves under the Over the counter!
Below are some of the most common problems we face and how we can make changes today, to make our kitchen run smoother. Cooking would be great if we had a great Kitchen design Tips and Ideas as these tips will make your 1 or 2 hours in the kitchen everyday a lot more fun.
Lighting
I love dark rooms. I hate windows. But then there are reasons for it and exceptions too. My Dark rooms are limited to the Bedroom where I love to sleep without light creeping in from the neighboring street lamp. The living room should be just brightly lit. Not too harsh with day light , but not dark . The kitchen, I love it when its really bright. Day or night, the kitchen is surely the brightest of all rooms in my house. There is a reason for it too. I like to see what I cook. I want the right colors to appear and I am a person who feels really sad if the color of the food is "Just not right" . It has happened, time and again that I cooked a colorful meal and when it was set on the table , in a different room, or outdoors, the color is way too dull. The lighting in the kitchen was the culprit.
There are also a lot of usability reasons why I love the kitchen to be bright. I hate bumping on the counter top, not being able to see spilt liquid or anything on the floor which I could step on. With bright light, It helps clean up the area easily.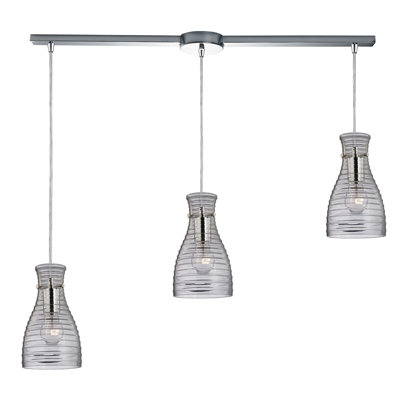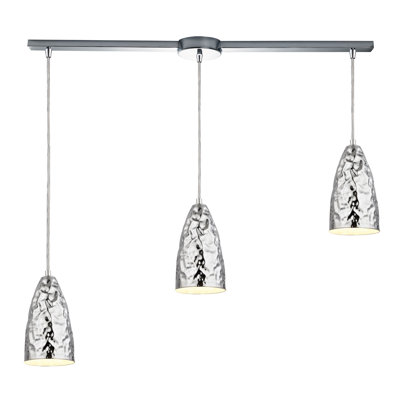 Flooring
While most people would allow tiles , which are usually not slip, there are the others who prefer Cork or Linoleum. Slip resistant tiles are the basic, but then there are a lot of things to consider while choosing your flooring. Visibility of the room is important and contrasting your floor with the furniture could help people who are visually impaired.  You don't want your kitchen looking all white. White countertops, white refrigerator, white oven, white walls and backsplashes and top it all with a white ceiling and white flooring and you are inviting accidents. Chances are you yourself with the brightest vision will bump into things every now and then. Contrast your flooring with what's above it. You will feel good when you walk in your kitchen without bumping, reducing accidents a great deal. Always choose anti slip or Slip resistant flooring, and make the colors contrast with what's above the ground.
Personally I prefer a clean flooring, this adds up to the brightness of the kitchen and also helps me keep things clean. Its easier to find dust, small food crumbs on the floor etc.
The Faucet
While just one small part of the kitchen, this is one of the most used component of your kitchen. Its not just those who are cooking that will use your faucet, but also those who walk into the kitchen for a quick bite, may be pick something from the refrigerator. The person cooking is one of the person who uses the faucet at least 7-8 times while cooking and a lot more , if you add up the cleaning of dishes, washing out the vegetables etc.
The looks of the faucet is one thing, but then it all goes down to functionality. While cooking, there are times when we cannot have an open hand. The traditional taps with the rotary, open and close would be hard to open or close, without getting the faucet dirty. You literally cannot open a traditional rotary lever faucet with a closed fist.
Faucets have evolved over a period of time. Today there are motion sense faucets, which can sense your movement and start the tap for you. There are single lever faucets too, if you don't want to invest in motion sense faucets. What more? You could also get an extended faucet or a pull out faucet to give you proper cleaning ability to make sure that you get to the right places without splashing a lot of water around. Look at what is convenient for you, what you will need and Install just that. If you think a motion sense is really not the thing of your requirement, or the pull out faucet is really not needed in your kitchen, go for a single lever. The designs in pull out faucets are extensive and you will be awed by  it.
Open Shelves
This one may look a lot like personal preference. For those who are not really organized OR place where dust is one major problem, I recommend opting out of the open shelf idea. I was never a fan of Open shelves, because all the places I lived have been dry. Dust is a major problem and removing all your stuffs and dusting it every other week is not something I love to do.  But then Open shelves has its own benefits (unless you are a messy person)
Time and again, we organize our rooms, place the plates in one place, the smaller plates over it and then come another set of plates which seems to just not fit on the heap! I usually push the odd set of plates to the back, Where I cannot see them. I know its there, until I need it one fine day when I have a small party where I need more plates. It so happens that this is the time when I usually forget where I have kept what. Naturally tensed, you tend to forget things when your brain is overclocking!
Open shelves are great ideas. You see what is where and things become way too accessible. I happened to see the way things were arranged at a close friends of mine and got one are with open shelves. IT was a great idea until after 2 weeks my plates looked yellow and stained with a coating of dust! I had 2 options. Remove the open shelf idea completely or cover it with glass. The covered glass open shelf gives me the benefits of open shelf and with no dust too!
Vary Counter Heights
It's hard for short people to reach out on the counter when they want to help in the kitchen cut or chop those few vegetables. You hate it when they drag the chopping board to the floor ! I have seen this happen so many times that I preferred to have 2 levels on the counter top. A smaller area which Is much lesser in height takes up the left side of the counter where my kids can get some tasks done. I also have the place accommodated by my cat and at times by son sitting on it instead of the chairs!
Varying counter heights gives access to everyone at home. Young or old, Short or tall, they can help you in your kitchen tasks.  This is one design tip which has been very useful in my kitchen even when everyone is now grown up. I have a huge food processor in the area, which wouldn't fit in between the shelves and the counter!